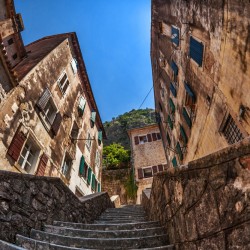 When to go to Montenegro?  Montenegro is one of Europe's newest countries, which pretty much guarantees tourists a warm welcome year-round: this ambitious nation is keen to show the world what it's got.
For a relatively compact place, Montenegro has some striking temperature extremes. You'll need a sweater in midsummer in the mountains of Montenegro, but the continental and coastal zones proffer seaside sunshine to rival anything in its showier and better-known neighbor, Croatia.  Explore the insights below and discover when is the best time to go to Montenegro for you and your travel desires.
When to go to Montenegro
The best time to see most of the local sites is spring and summer: the stunning water of Kotor shines its brightest blue. June to September also provide the gentlest conditions for exploring the riches of Durmitor National Park.
As with many parts of Europe, November and February can be very cold and gray, and don't offer the best showcase of the riches that Kotor has to offer.
When to go to Montenegro: Culture
Kotor has a thriving arts scene year round and there is always interesting new work to view in places like Galerija Ticijan and Gradska Galerija. The Old Town of Kotor, dating back to medieval times, provides a great cultural pleasure in itself, as one church or ancient vista after another reveal themselves.
At the end of August Kotor hosts its wonderful Chestnut Festival, which combined with idyllic late summer weather makes for an excellent time to visit. Down the road in Budva during the summer, there are two highly regarded festivals – the open air theatre festival and the Budva Music Festival, which promotes the typical music of the Mediterranean.
When to go to Montenegro: People Watching
Tivat, or Porto Montenegro, was conceived as a harbour for super yachts, and it has led to the appearance of a number of great bars and restaurants nearby. Tivat is buzzing throughout the summer, at times perhaps too much so. The Purobeach lounge bar is one of the best places to check out all the Russian millionaires. These days Kotor is very much on the monied European social circuit: it's worth planning ahead with bookings for a summer visit.
Off season, by contrast, Kotor Old Town and the surrounding neighbourhoods can be very quiet indeed – public transport and opportunities for taxis diminishes, but it's a good time to engage local tavern owners or restaurateurs in conversation.
When to go to Montengegro: Sport & Leisure
The striking blue water of Kotor looks inviting year round, but if you want the pleasure of actually taking a dip, that's reserved for the summer months for all but the most (fool)hardy. This area of Montenegro has stony rather than sandy beaches, so it is better suited to those who want unspoiled scenery and nature than the beach balls and parasols brigade.
Kayaking is a wonderful way to see Kotor Bay, or there are speedboat cruises available for the less energetic – just don't miss the chance to get out on the water somehow. Durmitor national park offers mountaineering, fishing and Tara river rafting.
The hike to St Ivan's Castle, looming on the mountain above Kotor Old Town, is challenging whenever the ground is wet, and is best made over a couple of hours on a bright spring or autumn day.
When to go to Montenegro: More Info
When To Go always recommends looking at other resources for more information. You can visit the Montenegro Tourism Board for additional insights on your travels to Montenegro.
Travel Correspondent: Dr. Emma French, affectionately known as Phileas French, is a travel correspondent for WhenToGo.  She is a freelance travel writer with articles for Got Saga, In the Know Traveler, The Travel Belles, Travel Culture Magazine, The Lost Girls, The Adventure Travel Shop and the Bangladesh Web Guide. Discover Phileas French.